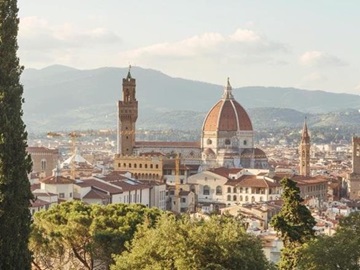 Italy, the land of rich history, stunning landscapes, and exquisite cuisine, is waiting to be explored. And what better way to embark on your Italian adventure than by renting a car with Rent.it at the airport? Rent.it offers a convenient and reliable airport car rental service, allowing you to experience the beauty of Italy at your own pace.
Whether you're arriving in Rome, Florence, or Milan, Rent.it has you covered with their wide selection of rental cars. From automatics to convertibles and special vehicles, you can choose the perfect car that suits your preferences and enhances your travel experience.
Discover Italy at Your Own Pace with Rent.it's Airport Car Rental
Booking your airport car rental with Rent.it is a breeze. With their user-friendly website designed for an American audience, you can easily select your desired airport, specify your rental dates, and choose the type of car you desire. Rent.it is committed to providing competitive rates without compromising on service quality, ensuring a smooth and hassle-free rental experience.
With your rental car, the possibilities for exploration in Italy are endless. Drive through the picturesque Tuscan countryside, stopping at charming villages and vineyards along the way. Cruise along the Amalfi Coast, marveling at the breathtaking views of the Mediterranean Sea. Explore the historical sites of Rome, including the Colosseum and Vatican City, with the convenience of your own transportation.
Rent.it's airport car rental service allows you to customize your itinerary and discover hidden gems off the beaten path. Whether you're seeking the enchanting beauty of the Italian lakes, the cultural riches of Florence, or the romantic charm of Venice, having a rental car gives you the freedom to create your own unforgettable Italian journey.
Don't miss out on the opportunity to experience Italy's captivating destinations and diverse landscapes. Book your airport car rental with Rent.it today and get ready for an extraordinary adventure in Italy. With Rent.it, your Italian dream awaits, and the open road is yours to conquer.
Book now your rental car!