ENAC has extended the closure of 23 airports. To contain the spread of the epidemic, only the stopovers essential for business and health travel will remain open.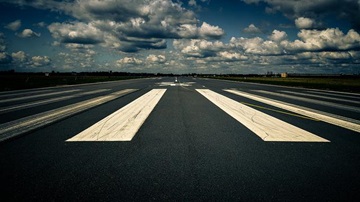 With a press release dated March 25, 2020, ENAC, the National Civil Aviation Authority, informs that the temporary closure of some national airports is extended until April 3, 2020, in application of decree number 127 of March 24, 2020 issued by the Minister of Infrastructure and Transport in consultation with the Minister of Health.
The airports concerned are the same identified in decree no. 112 of March 12, relating to the rationalization of air transport following the Covid-19 emergency and which we reported in this article.
The following stopovers will remain open. By clicking on the name of the airport you will be transferred to an internal page of our site where you can book a rental car at the offices of our suppliers:
In the airports indicated above it is possible to book rental cars, also using VISA or Mastercard debit cards; if you have a departure air ticket, you can also rent cars with prepaid cards. We remind you that the documents necessary for renting a car are original and valid driving license, identity document, payment card in the name of the main driver.