Closure in sight for Olbia airport. The airport will not be operational for 40 days. Passengers diverted to Alghero and Cagliari.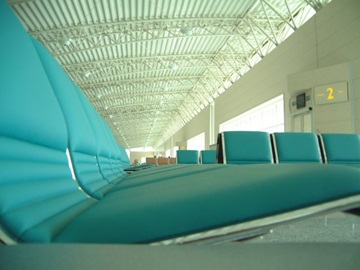 Olbia "Costa Smeralda" airport (OLB) will be closed for works in the period between 3 February and 13 March. Specifically, the landing strip of the airport will be extended by about 300 meters. Flights to and from the Olbia airport will be canceled and passengers must refer to the other airports of the island, Cagliari and Alghero, for their travel.
Olbia airport: closure and alternatives
Olbia airport will not be operational for flights but the airport management intends to transform the terminal space into a venue for cultural events for the duration of the works. Furthermore, a collaboration is being sought with road transport companies that allow the transfer of passengers to Alghero airport in conjunction with flights departing to Rome and Milan. Those who use this service can count on free parking inside the Olbia airport.
Rent.it: car rental service at the airports of Olbia, Alghero and Cagliari
On Rent.it you can find offers for car hire to and from the Sardinian airports of Alghero, Cagliari and Olbia. It is also possible to take the rental car in one location and drop it in a different one (e.g. from Alghero to Olbia or from Cagliari to Olbia). In all these airports, moreover, those who travel by plane and have a departure air ticket, can rent a car even without a credit card, using debit or prepaid cards. For more information on the car rental service offered by Rent.it, visit our website www.rent.it or call us on 079 0976250.
Car hire Olbia airport
Car rental Olbia
Car hire Alghero airport
Car hire Cagliari airport
Car rental Sassari