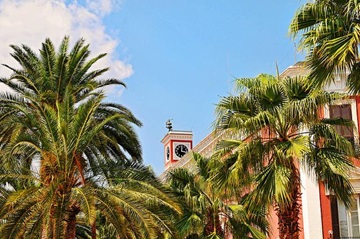 Bari is the capital of Apulia, a region famous for its good food and the beautiful seaside resorts. The city has a rich cultural heritage, certified by the presence of numerous Roman architecture landmark buildings such as the Basilica of St. Nicholas and the Cathedral of San Sabino.
Among the places to visit there are the Palazzo Mincuzzi, the Palazzo Fizzarotti and the Palazzo De Gemmis, on whose facade there is a plaque in memory of Garibaldi. The Archaeological Museum and the Teatro Margherita best represent the local culture and are two fundamental stages during a visit to the city of Bari. Among the culinary specialties we include pasta like orecchiette and fusilli, but also the cartellate, sweets typical of the Christmas period .
With Rent.it it is very easy to book a rental car to be collected at the airport of Bari or in the city. Once the car rental reservation is completed, you will receive an email with the booking voucher that should preferably be printed and presented to the office of our rental provider, together with your original driving license and a credit card (with the numbers and the name of the holder embossed) that must be in the name of the main driver of the car, as shown on the voucher.
For more information or to book please contact us at the number +39 079 0976250.