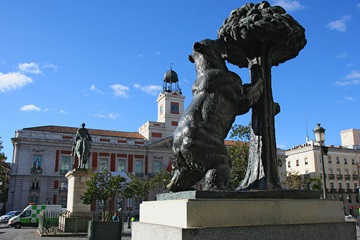 The land of milk and honey, perfect weather, the most beautiful beaches, a sizzling nightlife, with something incredible to do right through the year, Spain has a stunning geographical outline and roots deeply seated in history and culture. Hugely popular among holiday makers who wish to escape their cold and chilly winters, Spain has long held a fascination for tourists who come from far and wide to experience the magic and effervescence of Spanish culture and the vivacious people.
The capital city of Madrid is virtually a smorgasbord of delights with an abundance of stunning historic sites, museums and culture. The food is outstanding, the nightlife electric and it is one of the best places to visit when starting your journey through Spain. Tucked between neighbouring Franceand Portugal, Spain has a magnificent southern coastline famed for its Costas that sweeps all the way from one of the other big and bustling cities – Barcelona, all the way to Valencia and curving round to Cadiz. The northern coast offers a rugged but equally beautiful alternative.
If you are visiting Spain, one of the best ways to get around the country is to hire a carfrom a reputable car hire broker like rent.it – we have an abundance of vehicles, motorhomes and vans for hire and you can pick up your vehicle at just about every major city centre in the country and drop your rental off when you are on your way again. They are affordable, good value for money on longer term rentals and super convenient to use when you are on the move on your road trip. Renting your own transport will make your travel experience a breeze through Spain.